We bring science to the forefront of the human experience
Media Creation & Services
We partner with scientists to bring the pursuit of knowledge and exploration to the forefront of the human experience, inspiring audiences to engage with the extraordinary planet we inhabit.
With decades of experience in audio-visual media creation, we succeed in engaging the public with high-quality scientific storytelling, helping you to meet your broader impacts goals.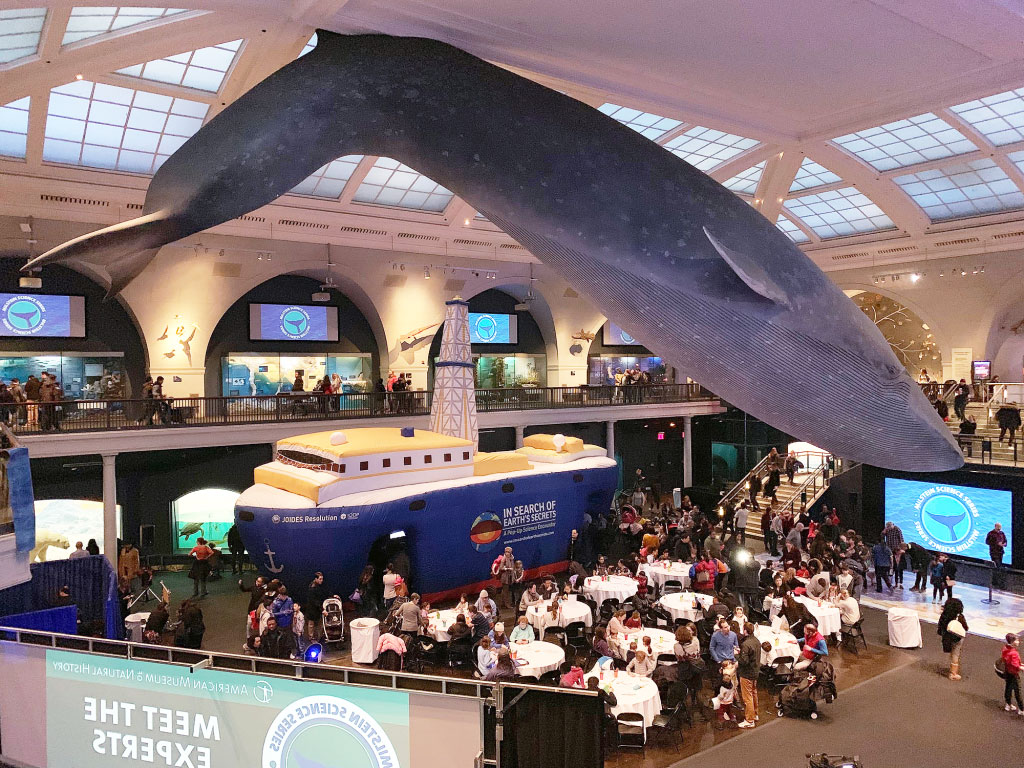 In Search of Earth's Secrets
Telling the story of earth's history in a single media exhibit is no easy task. Now, over a year after we launched "In Search of Earth's Secrets", has made its way to the Hall of Ocean Life in the American Museum of Natural in New York, where over 8,000 participants marveled at marine fossils and dinosaurs as they crawled across the screen. Our science storytelling work really paid off! Thanks to everyone at Lamont-Doherty and Ocean Leadership for making this happen.
Photo © by James Spencer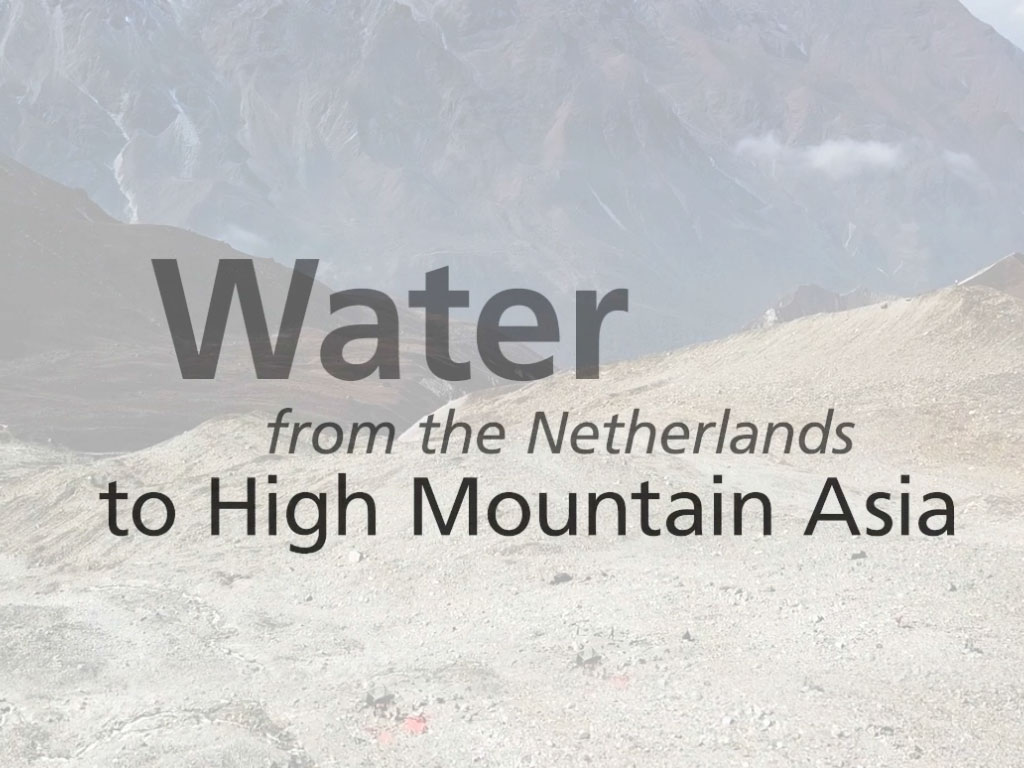 Water: from the Netherlands to High Mountain Asia
We continue our successful collaboration with Dr. Walter Immerzeel and his mountain hydrology team at Utrecht University as they PURSUE their research on the Himalayan water cycle. But what is a Dutch research team doing in High Mountain Asia?
Take a look here to watch our short documentary on Walter's quest to understand the impact of climate change on this fragile system.
The 2018 Commissioned Film Awards – 2nd place!
Each year we submit a video or two to this competition in the Netherlands, and each year we either take a first or second-place prize home! This year we won a "silver heron" for a video on methane gas as a powerful greenhouse effect contributor.
Tipping Point Ahead is a multimedia campaign and educational resource to inspire students to pursue a degree in the natural sciences.
"Life at the Edge" Plankton growth at the shelf break front – Woods Hole Oceanographic Institution, USA
What makes the continental shelf in the Northwest Atlantic so productive? This Woods Hole Oceanographic Institution-led campaign combines biological, chemical, and physical oceanography to understand how nutrients are brought to the sunlit surface to stimulate life. Join them on their first field season aboard the R/V Neil Armstrong!
"Access the Ocean" – Ocean Observatories Initiative (OOI) and Ocean Leadership, USA
The Ocean Observatories Initiative allows scientists to access data from the ocean without having to leave their desks. With instruments in varying locations in the coastal and open oceans, scientists can look at everything from live footage of Axial Seamount to the biological pump in the Irminger Sea in near real-time!
"Ocean Circulation in 360°" – NTR SchoolTV, The Netherlands
This is our first foray into 360° video with VR manipulation. Join paleoceanographer Dr. Appy Sluijs as he describes the connection between ocean currents and climate, and in geological time. In Dutch and distributed via the Dutch Public Broadcasting online School TV channel.
We document your process in the field or at sea, gathering content that we package in everything from introductory videos to longer documentaries to be shared across a variety of media and outreach platforms, from YouTube to Twitter.
"Embedding your fieldwork in story, 

can make your research come to life."
Thinking Like a Bird
Follow Dr. Theunis Piersma as he tracks the impacts of climate change on migratory waders and the role of intertidal mudflats in their lifecycle. In 2014, Theunis received the Spinoza Award from the Netherlands Organization for Scientific Research (NWO), the highest scientific award in the Netherlands.
Go With the Flow
Scientists from around the world gather data in the North Atlantic to track changes in circulation and potential impacts on climate aboard the R/V Pelagia. This video demonstrates our ability to work alongside the researchers while out at sea, documenting them from beginning to end to shape the story.
Himalayan Water Towers
A team of researchers from Utrecht University and ICIMOD gather on top of the world's largest mountain range to measure the water cycle using cutting-edge technology. Since we could not join them in the field, this short documentary demonstrates our ability to shape a story using existing field footage.
IODP Partnerships
ScienceMedia has collaborated with the International Ocean Discovery Program for almost a decade to produce expedition-specific and educational videos. The footage we gather in the field has served many projects and we continue to partner with scientists across the globe who unravel earth's history using the information held in ocean sediments.
IODP Expedition 370 "Exploring the Temperature Limit in the Deep Biosphere"
What is the temperature limit of microbial life beneath the ocean floor? This group of scientists boarded the drillship Chikyu and drilled 1.2 km into the seafloor to find out. We followed them intermittently for two months during the expedition, leading to a stylistically consistent short documentary of their efforts and initial results.
2nd place Dutch Film Festival (2017)
AGU Cinema top 10 selection (2017)

IODP Expedition 365 "Exploring the Fault Trace" (Part 1 to 4)
The 2011 earthquake and tsunami in Japan drove these scientists to develop hi-tech observatories with live onshore data streaming. We were there to document the placement of one of these observatories through the Nankai Trough, producing and publishing a series of 4 short videos directly from the ship along the way.
AGU Cinema top 10 selection (2016)
IODP Expedition 342, the Documentary
Board the drillship JOIDES Resolution with us to recover kilometers of sediments holding millenia of climatic changes, from past warm periods to glaciations. We followed these scientists for the entire 2-month cruise to capture crucial moments along the way, from navigating to a site to analysing samples onboard.
We create fun and informative videos that promote your research, program, or institution, helping you reach your marketing goals; from covering conferences and participant recruitment, to celebrating decades of accomplishments in your organization.
"Distill your research to the essential messages that everyone can grasp"
Introducing "Healthy Urban Living" (HUL)
Before 360° video became widely available, we came up with our own innovative system to effectively demonstrate how researchers at Utrecht University gather data about the health of a city and its inhabitants. Travel with Ilonka on her bike as she explores the city of Utrecht.
1st place Dutch Film Festival (2016)
Royal NIOZ "140 Years of Sea Research"
Using only existing footage and imagery, we compiled a short timeline video that successfully celebrates 140 years of dedicated exploration and research of the marine environment at the Royal Netherlands Institute of Sea Research (NIOZ). This video was produced for the 140th anniversary event at NIOZ.
Introducing the Global Geo Health Data Center
Where live footage is neither available nor effective in communicating your message, we turn to sophisticated animations that sum up your project in just a few minutes. The GGHDC uses an advanced geocomputing framework to link environmental datasets to global healthcare.
globalgeohealthdatacenter.com

We transmit knowledge to the public by turning complex concepts into clearcut ideas, from educational websites replete with videos and teaching modules to interactive multimedia exhibits that make for a playful and effective outreach campaign.
"Educational videos enhance critical thinking and scientific literacy, inspiring a new generation of scientists."
What impact does the Antarctic circumpolar current have on our climate?
This video is one of several educational clips that we produced for the Dutch public broadcasting channel, NTR SchoolTV. Oceanographer Peter Bijl takes us through the important role that the Antarctic Circumpolar Current played in climatic shifts over time
(Dutch)
Clarity of the Sea "The Secchi Mystery" NIOZ & Oldenburg University
A short lecture style video about a new research project to better measure and understand differences in ocean water clarity, and what that means for surface inhabitants or heat distribution. Shot against a green screen for flexibility in visual presentation.
"How Science Works?" Consortium for Oceanleadership & IODP
Using a mix of existing footage from IODP expedition 342 and dynamic animations, we illustrate how scientists use ocean sediments to reconstruct earth's history, thereby enhancing our knowledge of the earth system.
Tipping Point Ahead
We developed an interactive website for Dutch high school students and their teachers, using short videos, social media, blogs and teaching modules to offer unique insight into the research efforts of young climate scientists. Each young researcher shares their expertise on tipping points in the climate system: How hot will the Earth's climate be in a hundred years? Where will it be the warmest? Will temperatures rise steadily or can we expect sudden shifts? In other words, which tipping points characterize the climate system?
Tipping Point Ahead – Teaser 2017
Episode 2: Is the Greenland ice sheet melting? (Dutch)
Episode 5: Can we predict a tipping point? (Dutch)
About
ScienceMedia is a Netherlands-based company founded in 2011. We are a team of media professionals committed to enhancing scientific literacy in the public and to engaging the hearts and minds of broader audiences. We create media to reveal how science works, because we ourselves are inspired by scientific progress and fascinated by the natural world around us.
Our process is one of co-creation. We work closely with you, our partners, to ensure scientific integrity and accuracy. We have gained the respect and trust of scientific partners all over the world with factual storytelling, and we continue to expand our own knowledge with every project.
After many years of directing corporate films, my fascination for capturing scientific exploration took shape in our new company. Helping scientists to get their stories across to those who are at least as curious as I am is extremely rewarding. The personal insights gained on 'how science works' remains a source of inspiration. The scientific challenges ahead of us are endless and our team is dedicated to creating captivating media that connects science to any audience.
What I enjoy most about my job is interacting with the experts who work tirelessly to understand our planet. I get to witness and harness their passion, refine a story, and translate it to film. I have a background in marine and environmental science, and I learned film production through years of trial and error (a science in and of itself). I love to write, tell stories about the Arctic, and work closely with my team at ScienceMedia!
After two degrees – one in multimedia design and another in audiovisual media – and over a decade of work experience in the media communication industry, I'm looking to focus my talents and knowledge in film on stories that matter. I want to reach people with new ideas and translate them into beautiful audio-visual or multimedia experiences for them to enjoy and learn from.
I just love to organise, anywhere, anytime, anything. But most of all things that matter, matter to the world and to future generations. Having many years of experience as a producer, a healthy curiosity and a passion for science, there is no mountain too high or ocean too deep. So bring it on!

Visitors address:
Stationsweg 18
3641 RG Mijdrecht
The Netherlands
Phone: +31 6 50 29 50 66
Email: info@sciencemedia.nl
KvK / Dutch Chamber of Commerce: 52105741
BTW / Dutch VAT number: NL 17066 4521 B03
Bank account: NL14 RABO 0102 2737 90
Science Media
Stationsweg 18
3641 RG Mijdrecht